58010 Ligier JS9 Matra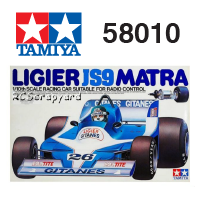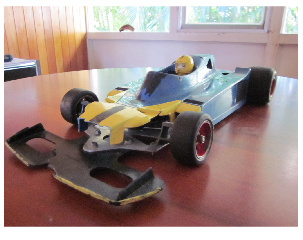 58013 March 782 BMW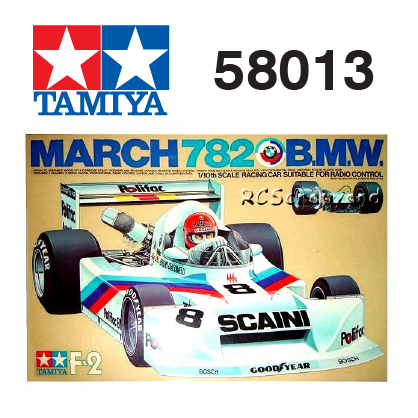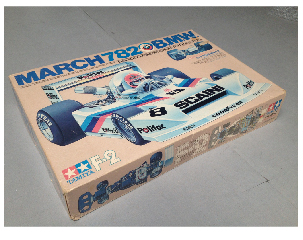 58014 Martini Mk 22 Renault, Car 2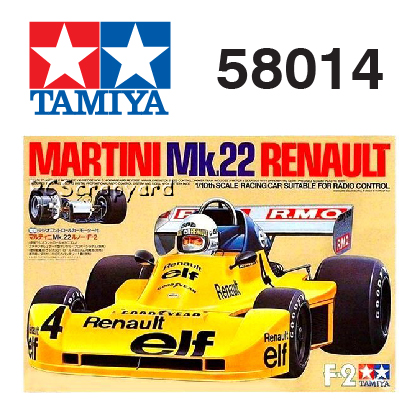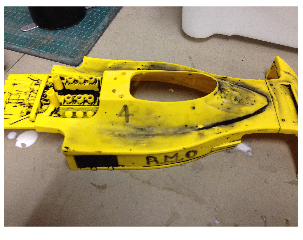 58036 Audi Quattro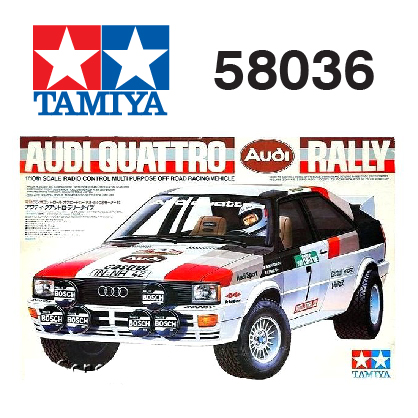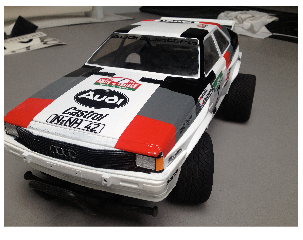 58038 Subaru Brat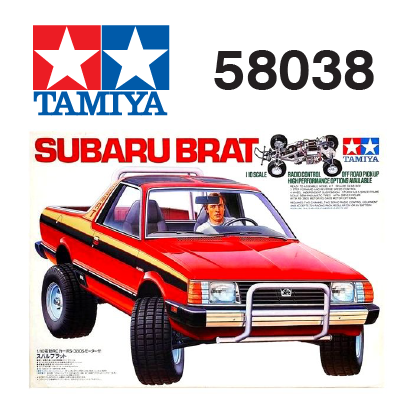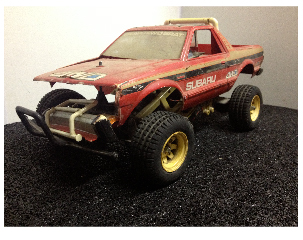 58001 Porsche 934
Bits and pieces, needs a chassis.
58010 Ligier JS9 Matra
One thats got substantial body damage and almost enough parts to make a second one, including a NIP body.
58011 Ferrari 312T3
Pretty much a complete kit that was started, but never finished.
58013 March 782 BMW
NIB, but box is slowly falling apart. Bought from a guy in Lebanon.
58441 Buggy Champ
Bought new and actually finished this one.
58452_Sand_Scorcher
NIB, yet to build this one!
58018 Ralt RT2 Hart 420R
Another needing repair, body is damaged, but otherwise its nearly complete.
58038 Brat
Pretty much complete, but body is damaged, needs new tires
58041 Frog
I have about 3 of these need restoring.
58043 Grasshopper
Pretty much complete, just needs a clean up.
58045 Hornet
I have about 3 of these, one is a re-re.
58047 Hotshot
One of my first purchases once I reconnected with RC cars. I bought this with a Nichimo Luminous
58050 Wild One
Had wanted one of these for a long time, fun to drive.
58051 Fox
The was my second new RC purchase as a kid. The local supermarket has imported some and sold them cheaply until the local distributor found out.
58052 Newman Porsche 956 RM Mk 7
In need of much attention.
58053 Road Wizard
3 in need of rebuilding. Bodies are all damaged, so I have vac formed new ones.
58063 Lunchbox
Fun to drive, I painted this in the style of A-Team.
58080 Midnight Pumpkin
Chrome body, needs to be built.
58102 Mazda 787B
Sourced from different places.
58117 Lancia Delta_HF
Everything is ready to go, just have to build it!
58129 Castrol Celica 93 Monte-Carlo
Another favourite to drive, just wish I'd taken more care of the body!
58132 Mitsubishi Pajero
I never thought I'd get into crawling, but its kinda fun and I like the idea of making a scale off-roader.
58149 Rover Mini Cooper M01
You can never have enough minis, fun to drive.
58160 Dirt Thrasher
This was a friends from uni, I will restore this to box art.
58182 TA03F Audi A4 STW
Have the chassis, need the body. I'm tempted to put the original Quattro body from the 80s on this instead.
58183 BTCC Volvo 850
The body on this needs replacing. I have a Parma one, and will try and re-make my own.
58204 Blazing Star
Just needs a clean, have bought new tires and rims for this.
58210 TA03F Subaru
Not perfect, but reasonable tidy.
58211 Rover Mini Cooper M03
Another of those fun minis.
58312 Blackfoot Extreme
Another of those fun minis.
49174 Mad Bull Special Edition
Fun to drive, don't expect exact steering.
57104 Tamtech GT-01 Porsche 935
2013 Christmas present. Build, but dodgy paint job, still need to apply sticker. I find driving it too long and the pinion on the motor spins.
58572 M06-L Beetle
2016 Christmas present. Its still NIB. Would like to make a Delorean body for this chassis.