58005 Lamborghini Countach LP500S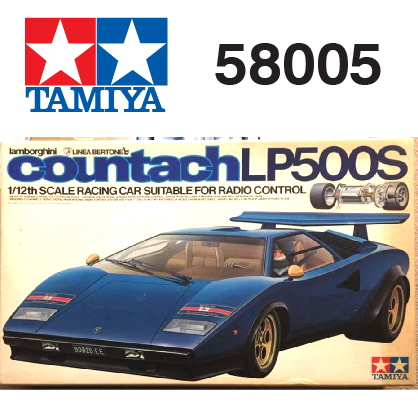 Another car that was on my want list. A very iconic 80s car and if I had the chance I would have made a 1:1 kit car.
As a complete kit, these usually go for more than I can afford, so I gradually sourced this in pieces over nearly 2 years. The chassis, steering, interior and wheels are all new in packet. The rest are second hand parts that I've had to restore.
This build started with the body. I had plenty of early chassis pieces, so I new I could start a build, however I ended up finding a new in packet chassis set.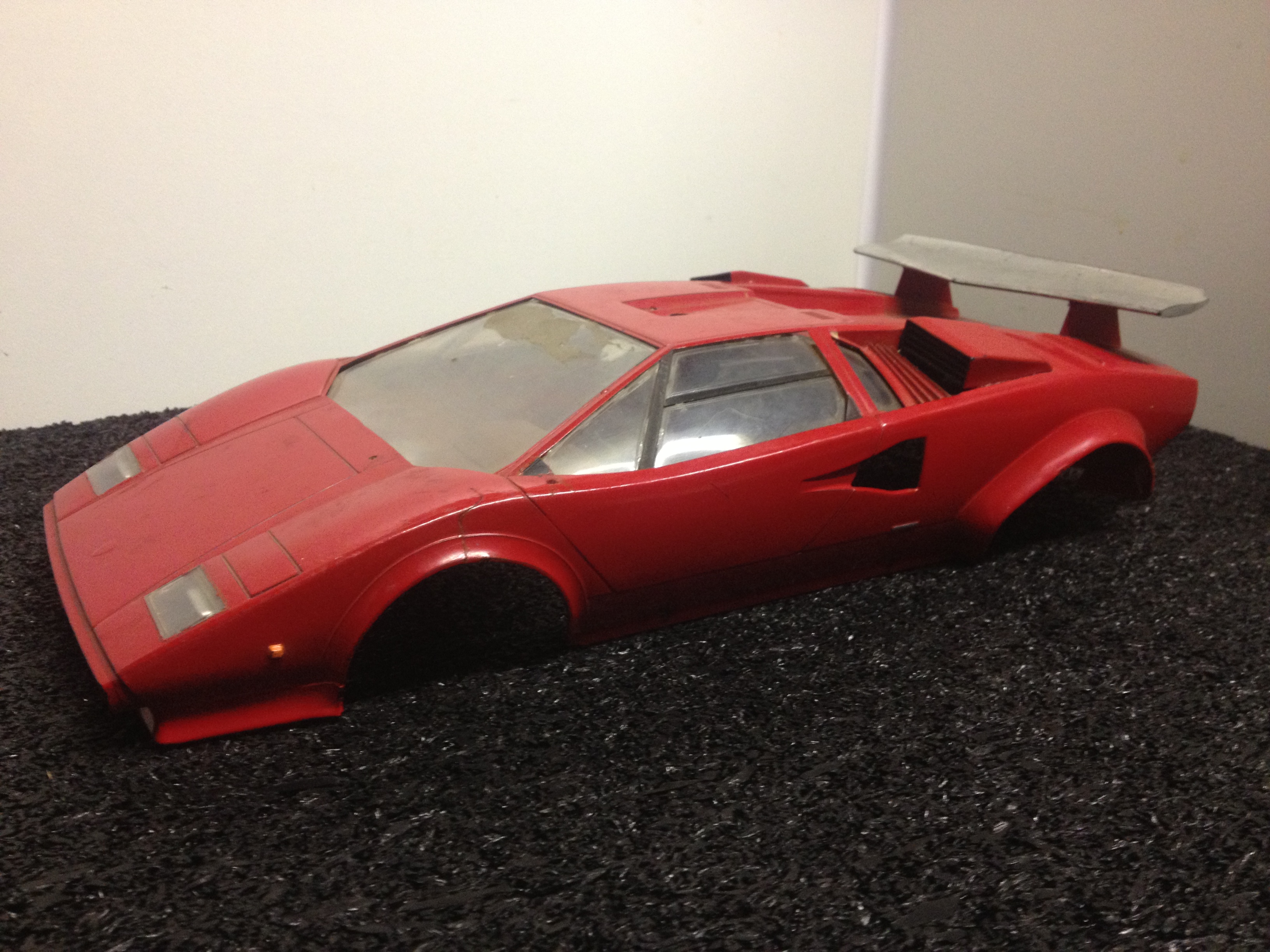 Most of the work in this build will be restoring the body. Parts of the interior were missing and the windscreen had seen better days. I was lucky enough to get a sprue with the remains body pieces I needed, such as the windscreen wipers etc.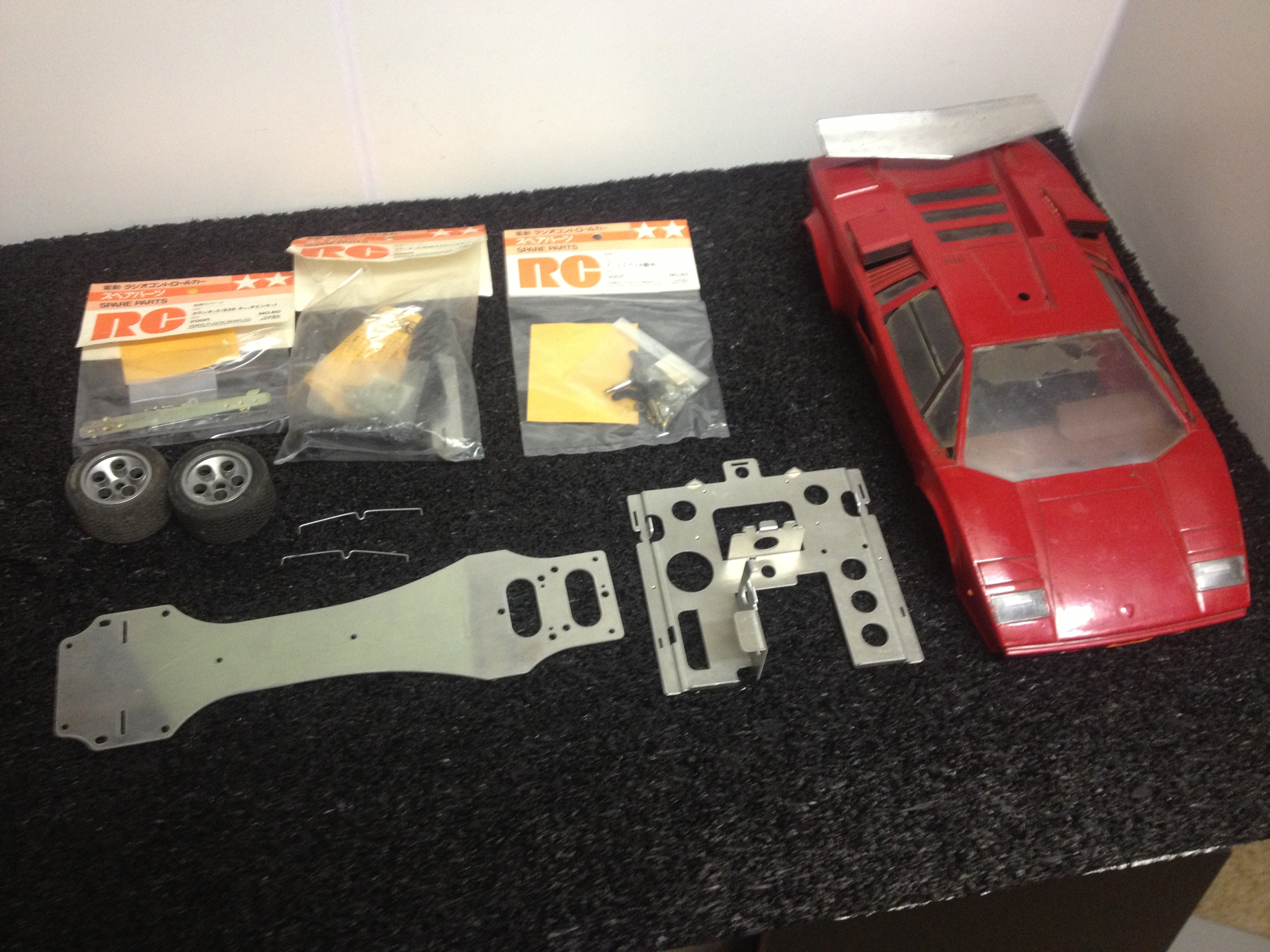 The lucky find was the NIP chassis set. I was also lucky that a early find meant I had a gearbox, differential gears and tires. From here all I really needed was the rims to make it complete.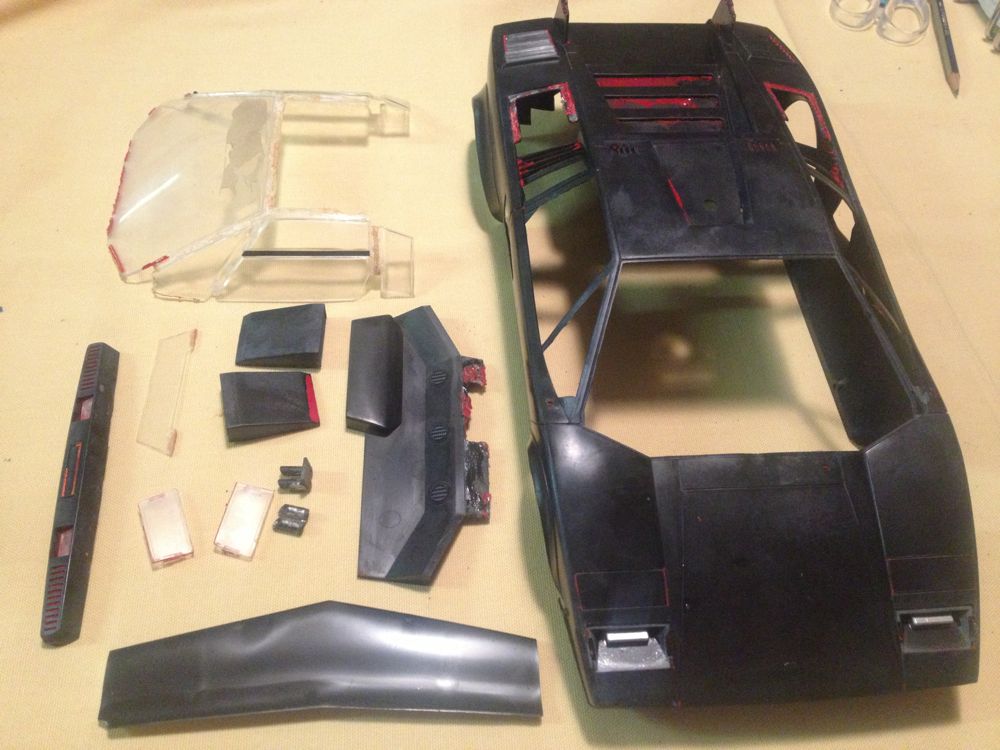 I used dettol to remove the paint. Overall not too bad, but there was some cracks in the body over the front wheel arches.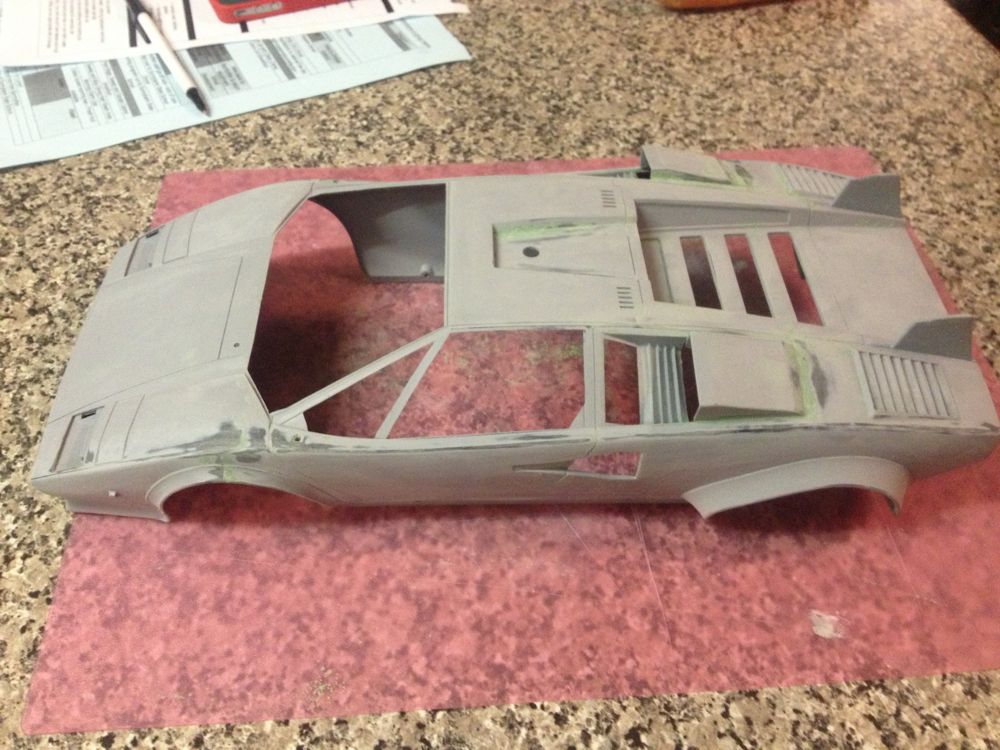 I then applied undercoat and started sanding the body smooth. I used friction welding to join the cracks, with filler to help smooth over.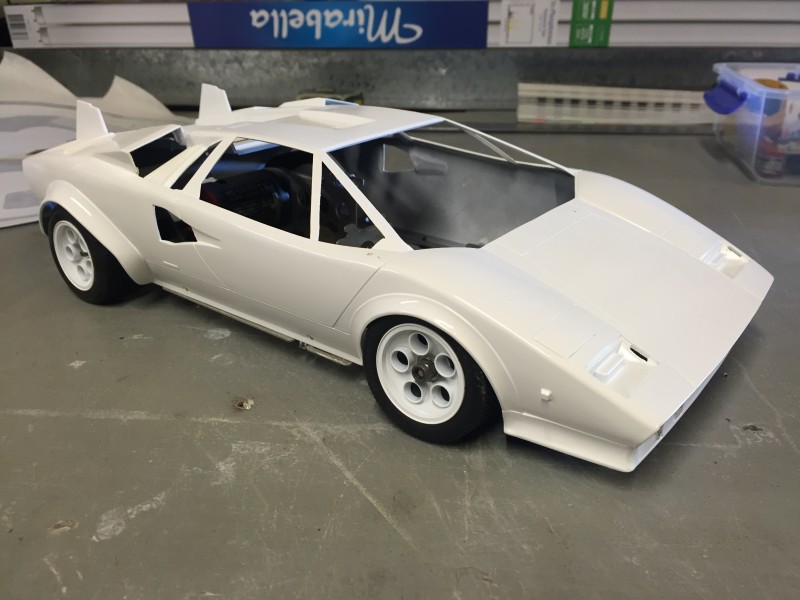 After a couple of botched attempts, I finally had a semi-decent coat of white paint.