58014 Martini Mk22 Renault: car 2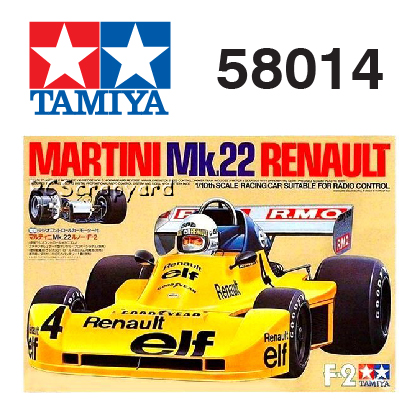 Originally purchased second hand in the 87′ or so with a Celica LB Turbo and a Hornet. I never really drove this much, but did try and paint it up in gloss black. I was hoping for the John Player Special look, but botched it and it was put aside after some attempts to sand it back.
This car is based on the Formula 2 car that Patrick Tambay and René Arnoux drove with limited success in 1977. René Arnoux did win a European Champion title though. See here for details in the Martini lineage.
The Tamiya model was released in June of 1979, but did not prove to be popular as other models.
This is my car after 20 yrs plus in storage.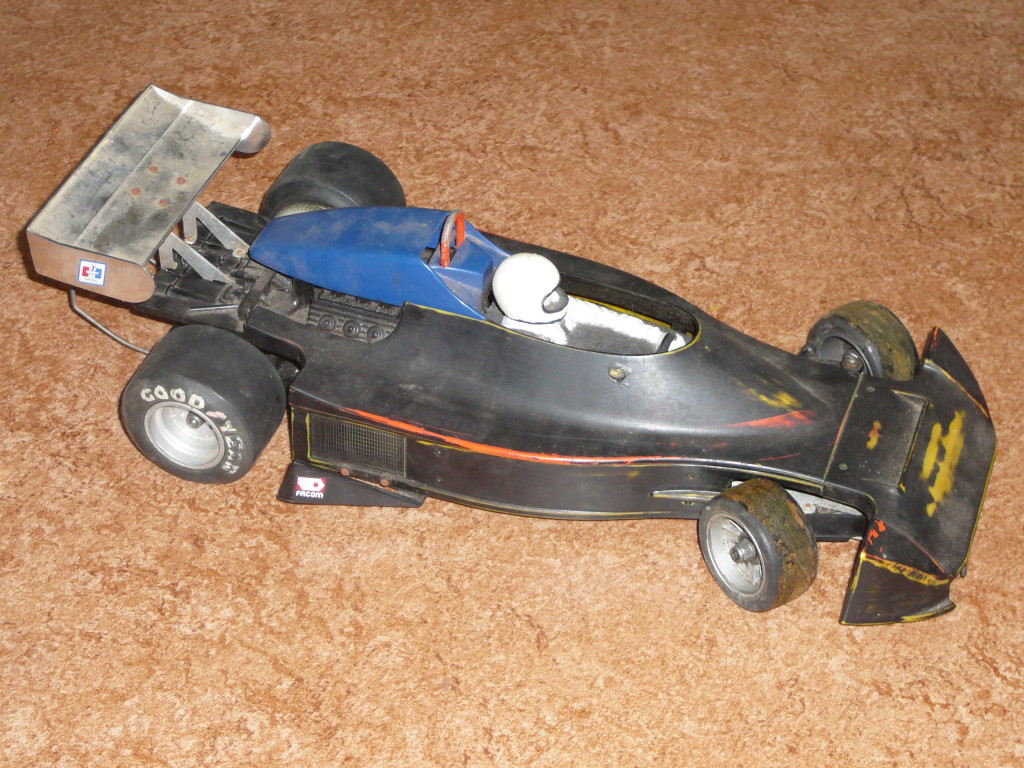 There is much to do on this one, including;
remove the bad paint job I did as a teenager.
the tires are almost no good. The front ones have remnants of glue and the rear ones are badly cracked.
wing mirrors are missing, I might have them somewhere
front bumper protector is missing
front of body was broken off (which I managed to find!)
rear wing is in poor condition, plus the mount point is badly cracked
I started by pulling the body apart, and trying to remove as much paint as possible. I used brake fluid to remove the paint, taking about 1 week to get as far as you can see in the photo (I pretty sure I'd originally used an enamel based spray paint). I'm not too sure I would use brake fluid again, it seems to make the body a little brittle.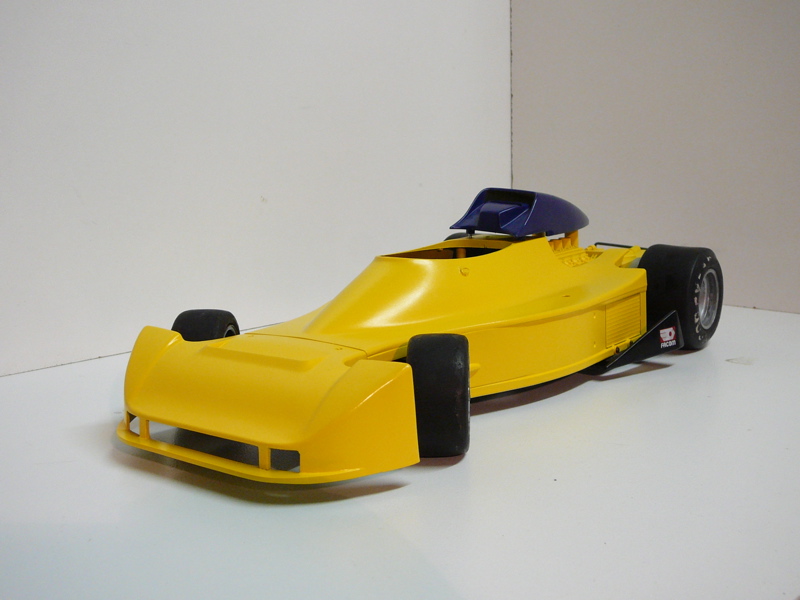 The orange paint markings left were there originally when I bought the car secondhand. So now I have to prime and repaint, using the Tamiya TS-16 yellow. I also re-made the front part that had broken off. Overall I was happy with the results.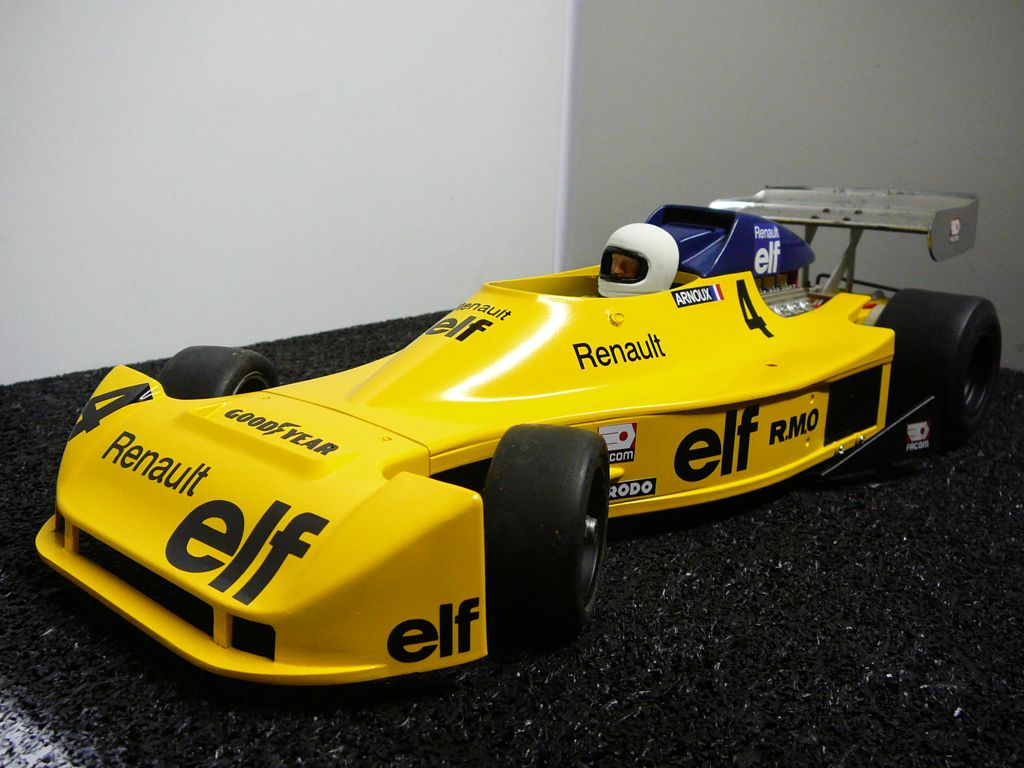 Next on the list was to replace the decals. I made these in three ways. For the black numbers and writing I was able to cut it out of vinyl. Sponsor names are printed onto vinyl and the Renault Elf logo on the blue cowling was a water decal. I'm not happy with that one and will eventually replace it.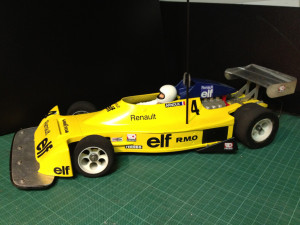 Now I want to drive this, and the tires won't withstand too much. I have a spare NIP set, but they weren't cheap and aren't easy to get. So time to think of a solution. Luckily Tamiya still release other 1/12 scale kits, in particular the RM-01. Tires are close enough that I can use them for running on this.